When purchasing any of our products online you can be completely secure in the knowledge that the information you pass on to the Paypoint server cannot be accessed, examined, used or modified by any third party. Paypoint is one of the UK's leading specialist payments collection network and is able to process transactions utilising all major debit and credit cards.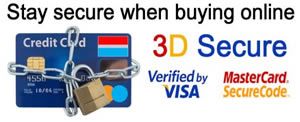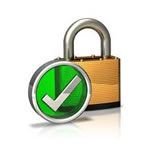 THE ORDERING PROCESS:
Paypoint is a secure payment gateway that enables businesses to accept card payments from their customers via the internet, over the phone or by mail order. Here's how it works:
1.You the customer select the goods which you wish to purchase from our website and enter your order and delivery details.
2.You are then directed to the Paypoint secure server ( you will see the URL goes to https//:www.paypoint.net and a padlock appears) where you are asked to enter your credit card details and security code from the back of your card.
3.You will then be prompted to enter your Verified by Visa or MasterCard Secure Code password on your card issuer's page for extra online security.
4.The merchant bank sends the credit card details to your card issuer who authorises or declines the transaction.
5.The merchant bank then sends the transaction results back to Paypoint.
6.Paypoint then sends the authorisation results us, JMP Stores Ltd and to you to confirm the results of the transaction.

These steps take 2 - 3 seconds to complete.