Safety Straps:
Safety straps can be fitted to any Kettler Trike. Great for the younger children. If you require a Safety Strap please select from the Options/Extras box.

Lockable Steering:
One easy adjustment changes the handle bars from fixed, for use with the parent pole, to free for the child to steer.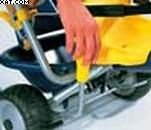 Hand Brake:
A feature on most of the Kettler Go Karts and Trikes.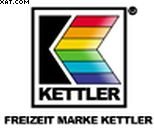 Warranty:
Kettler stands for quality, safety and reliability. All Kettler Go Karts and Trikes are made in Germany and come with a 3 year warranty.