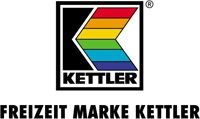 Kettler (GB) Limited is part of the German manufacturing group Heinz Kettler GmbH & Co.
KETTLER brands are universally recognised and symbolise quality, style and durability. In fact everything you would expect from a product made in Germany. You can buy confident in the knowledge that you will be the owner of a product designed to give years of pleasure. All of our Go-Karts are guaranteed for three years and are backed by a full after sales service here in the UK.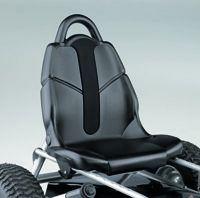 Both the Kettler Nevada I and the Kettler Nevada II have the NEW Impact Absorption Seat. This seat is easily adjustable and extremely comfortable when 'off-roading'. The NEW Impact Absorption Seat has an impact absorption strip to help protect the child's spine and back.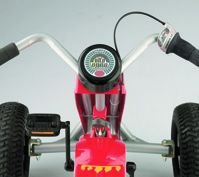 The Kettler Nevada II has a new cockpit which boasts a new steering system and even a speedometer.