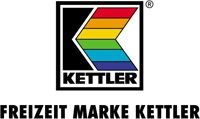 Kettler (GB) Limited is part of the German manufacturing group Heinz Kettler GmbH & Co.
KETTLER brands are universally recognised and symbolise quality, style and durability. In fact everything you would expect from a product made in Germany. You can buy confident in the knowledge that you will be the owner of a product designed to give years of pleasure. All of our Go-Karts are guaranteed for three years and are backed by a full after sales service here in the UK.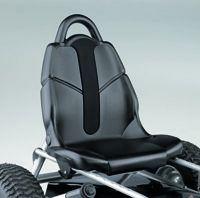 Both the Kettler Nevada I and the Kettler Nevada II have the NEW Impact Absorption Seat. This seat is easily adjustable and extremely comfortable when 'off-roading'. The NEW Impact Absorption Seat has an impact absorption strip to help protect the child's spine and back.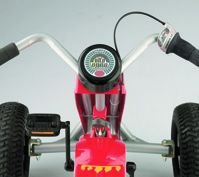 The Kettler Nevada II has a new cockpit which boasts a new steering system and even a speedometer.
Useful Links
Contact Us
Trampoline Articles
Box to Bouncing in 45 Minutes 16/02/2017
When Telstar introduced their new Orbit trampoline as the fastest, easiest garden trampoline to build EVER we had to put it to the test...
more
VORTEX Trampoline Demand in Black Friday Sales 30/11/2015
Black Friday came and went and the sales of garden trampolines soared...
more