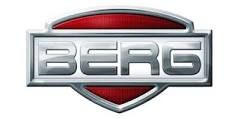 BERG are focused on becoming the leading brand in the trampoline market and offer an extensive range of trampolines to suit all needs and budgets. Our prices include delivery to most parts of the UK although there are some exceptions such as The Highlands, Isles etc, please email sales@trampolinesonline.co.uk if you are un-sure if your postal area qualifies for free delivery.
Please allow upto 5 working days for any BERG Go Kart or Trampoline delivery.
Useful Links
Contact Us
Trampoline Articles
Box to Bouncing in 45 Minutes 16/02/2017
When Telstar introduced their new Orbit trampoline as the fastest, easiest garden trampoline to build EVER we had to put it to the test...
more
VORTEX Trampoline Demand in Black Friday Sales 30/11/2015
Black Friday came and went and the sales of garden trampolines soared...
more