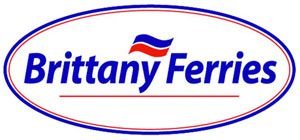 Sounds too good to be true?
Alfresco Fun are proud to be working in conjunction with Brittany Ferries, to bring to you this exclusive offer.
Buy any Supertramp Springtime Trampoline Package from our website during October and we will send you a voucher which entitles you and up to three guests to ' Cruise & dine' to St Malo on the coast of Brittany, sailing aboard one of Brittany Ferries award winning ships.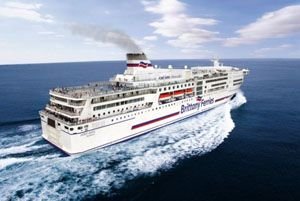 Departing from Portsmouth in the evening, you will have use of a comfortable berth for upto 4 people and plenty of time to explore the ships superb facilities; relax in one of the elegant lounges, enjoy cocktails in the intimate bars, see the latest film release in the ship's cinema or just sit back and watch the scenery as it passes by.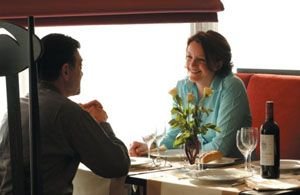 After visiting St Malo it's back to the ship where you will be invited to take your seat in the main restaurant for your superb complimentary meal.
There's on board shopping and lots to talk about as the ship cruises home to Portsmouth.
All bookings are made direct with Brittany Ferries, with the voucher we supply you. This offer is subject to a port departure tax charge of £19.50 per person which you pay direct to Brittany Ferries at the time of booking. We are supplying you with:
Cruise to St Malo for up to 4 people
4 Berth Cabin
Complimentary Meal for up to 4 people
The voucher is valid until the end of March 2008, of which the cruise must be taken before May 31st 2008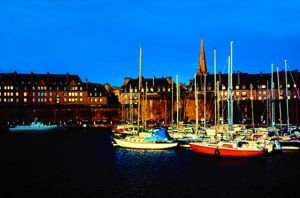 Schedules permitting, on certain departures you can enjoy an extended shore visit with an overnight return to Portsmouth.
On this extended stay cruise port charges of £29.50 per person apply. Additionally, during the two night cruise you can take a car for just £25.00!
BUY A SUPERTRAMP SPRINGTIME PACKAGE FROM US TODAY TO TAKE ADVANTAGE OF THIS FABULOUS OFFER.
DON'T MISS THE BOAT! WHILE OFF LASTS!
PLEASE USE YOUR 'BACK BUTTON' TO RETURN TO OFFER
Useful Links
Contact Us
Trampoline Articles
Trampoline Health Benefits For 2023 11/11/2022
Trampoline Health Benefits Well, the basic act of jumping on a trampoline that brings so much happiness is quite unexplainable...
more
Why you should choose an Oval Trampoline 10/10/2022
What Is an Oval Trampoline? From the invention of round garden trampolines many decades ago trampolines have evolved...
more