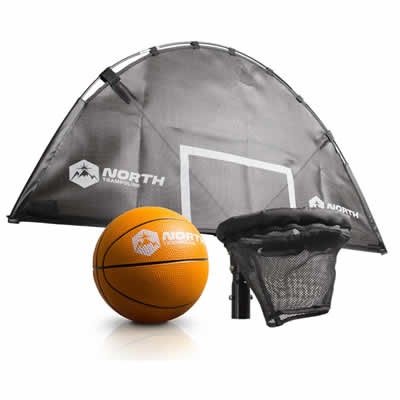 TRANSFORM YOUR TRAMPOLINE INTO A BASKETBALL COURT!
A really cool accessory to your trampoline! Easy to fit to the safety net's pole and you can even adjust the angle to fit the model's where the poles lean differently.
Adjustable angle
Soft, flexible basket
Comes with a basketball
Fits all North trampolines with a Safety Net
Useful Links
Contact Us
Trampoline Articles
Trampoline Health Benefits For 2023 11/11/2022
Trampoline Health Benefits Well, the basic act of jumping on a trampoline that brings so much happiness is quite unexplainable...
more
Why you should choose an Oval Trampoline 10/10/2022
What Is an Oval Trampoline? From the invention of round garden trampolines many decades ago trampolines have evolved...
more