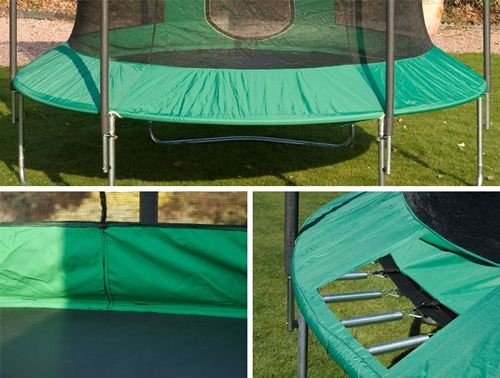 The SurroundSafe enclosure is unique to TP and they currently have a patent pending. The innovative design of this enclosure means that the springs cannot be accessed at all, from inside or outside the trampline.
Useful Links
Contact Us
Trampoline Articles
Trampoline Health Benefits For 2023 11/11/2022
Trampoline Health Benefits Well, the basic act of jumping on a trampoline that brings so much happiness is quite unexplainable...
more
Why you should choose an Oval Trampoline 10/10/2022
What Is an Oval Trampoline? From the invention of round garden trampolines many decades ago trampolines have evolved...
more