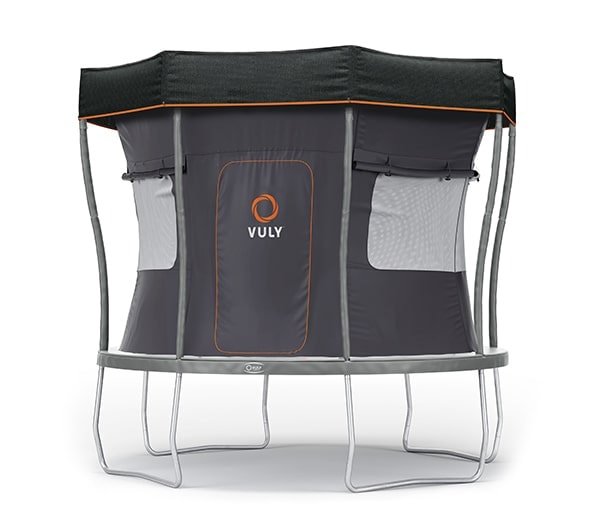 The Vuly Tent and Shade Cover - get more out of your trampoline.
Install onto your Vuly trampoline with just a few clips and zips, no loose velcro or difficult connections
The slip on roof cover is showerproof and UV resistant whilst still allowing complete airflow through the safety enclosure walls
Open or close the windows, depending on the weather and time of day
The Tent and Shade Cover are designed to be quick and easy to attach and remove for intemittent use
Useful Links
Contact Us
Trampoline Articles
Trampoline Health Benefits For 2023 11/11/2022
Trampoline Health Benefits Well, the basic act of jumping on a trampoline that brings so much happiness is quite unexplainable...
more
Why you should choose an Oval Trampoline 10/10/2022
What Is an Oval Trampoline? From the invention of round garden trampolines many decades ago trampolines have evolved...
more